Text by Surya Kannoth and photos by Meghana Sastry
The Akshaya Patra Foundation, along with the Government of India, has been implementing the Mid-Day Meal Scheme, in a continuous effort to bring an end to classroom hunger. Akshaya Patra, with the help of an efficient Food Safety Management System (FSMS), ensures that the quality of food delivered from their kitchens is of the highest standards. The entire supply chain management adheres to the norms set by the FSMS to maintain the quality of food. FSMS is implemented in each facet of the supply chain management – right from selection of vendors to the cooking process to the delivery of meals. Supplier Quality Management System (SQMS) is implemented to ensure the quality of the suppliers is at par with the set standards, and only those suppliers are partnered with. These standards set by Akshaya Patra have been the backbone for a strong quality base for the kitchen operations, initiating the society into setting predetermined standards for food quality and nutrition therewith. Today, Akshaya Patra reaches out to 17,49,153 children (1.7 million) in 14,264 schools of the country, with plans to increase that number to hundreds more. It operates 38 kitchens (36 centralised and two decentralised) across 12 states of India, and is taking rapid strides towards the mission to reach 5 million children by 2020.
The term 'Akshaya Patra' literally means an inexhaustible vessel. An object from Hindu mythology, it was a vessel, which held never-failing supply of food. The Akshaya Patra Foundation is an initiative of International Society for Krishna Consciousness (ISKCON) and its vision is "no child in India shall be deprived of education because of hunger".
The STAT Trade Times visited The Akshaya Patra Foundation's first centralised kitchen at HK Hill, just outside Bengaluru, which was set up in June 2000, to understand the complexities of the inbound and outbound logistics and meeting the supply chain demands of these mammoth kitchens.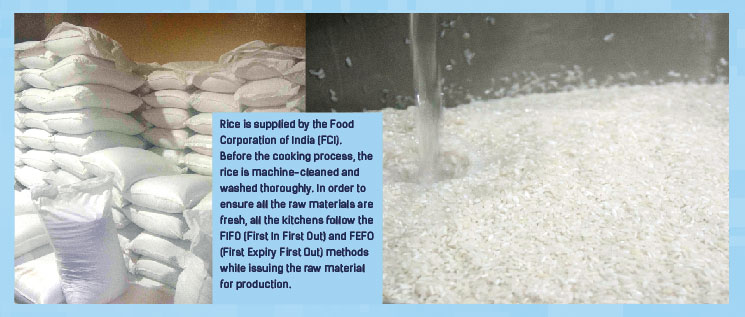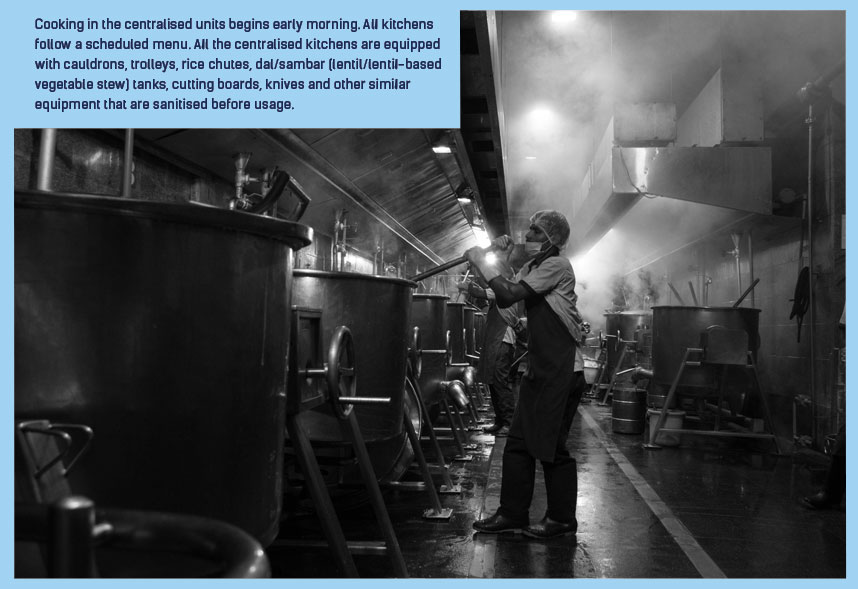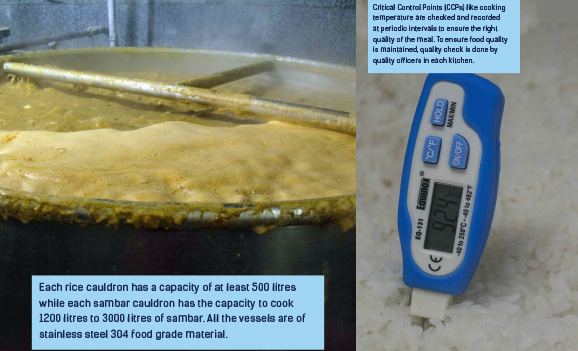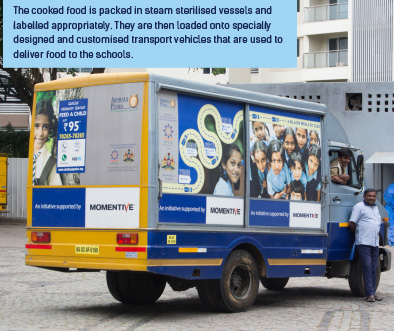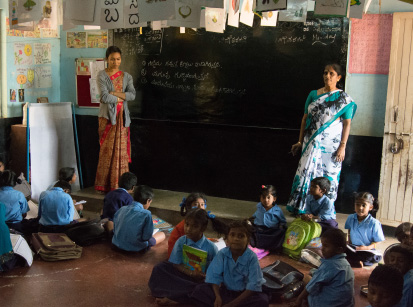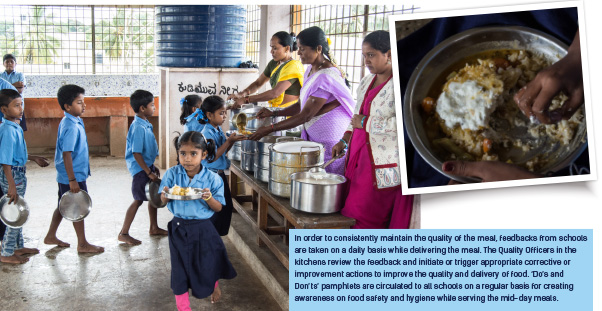 Source: THE STAT TRADE TIMES Dated: 03-Aug-2018